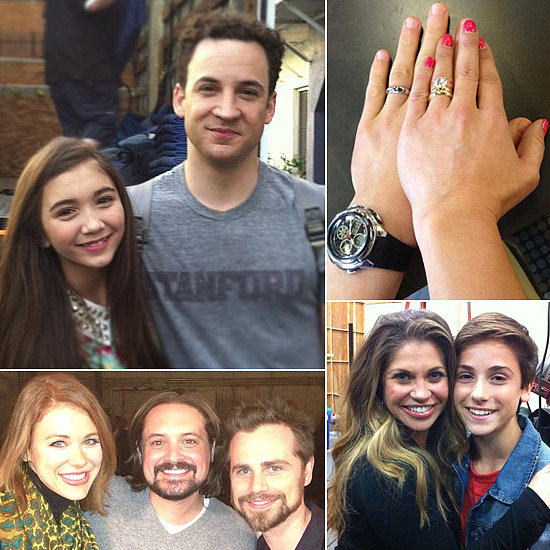 When you think of the names Cory, Topanga, and Shawn you automatically think of Boy Meets Word, right? Well, if you don't than it's possible that you might have just slept through the 90's because I can still hear the theme song ringing in my ears and the show ended a good thirteen years ago.
During the day MTV2 plays reruns of BMW and it's glorious. (Here I am talking about MTV again…) This, and the sort of recent announcement (back in 2012) that they will be doing a spinoff of the show Girl Meets World based on the life off Cory and Topanga's daughter, Riley Matthews, sparked my interest for this article. Now, I don't know about you guys but I'm a little hesitant. YOU CANNOT SCREW THIS SHOW UP. WE HAVE BEEN WAITING TOO LONG.
The show will air sometime in 2014 on Disney Channel and will follow the lives of Riley and her best friend, Maya as they navigate the world of seventh grade teenage chaos in New York City. Even though the show revolves around Riley, it does not mean that she doesn't have other siblings. In fact, she has an older brother named Elliot that I hope we get to see some of as the show carries on.
What will the adults of GMW be up to? It is rumored that Cory will be working as 7th grade history teacher. For Topanga, word isn't out yet. As far as the rest of the original cast, BMW co-creator reached out to the cast and said that whoever would like to be a part of the uprising show could be. Could we see Shawn, Eric, Morgan, and Mr. Fe-eee-eeeny?! Based off of certain information, there's a strong chance. We'll keep our ears and eyes ready for new information.
Of course we'll all feel a little creepy as adults watching Disney Channel… but will it be worth it? Can we get away with, "Oh, I'm just watching it because of my little brother/sister/niece/nephew/cousin"? Probably not but that doesn't mean that we can't try.
Comments
comments